CITY OF BUFFALO IS RAISING PROPERTY TAXES
The city of Buffalo is reassessing properties for the first time in a decade—some areas up to 300%.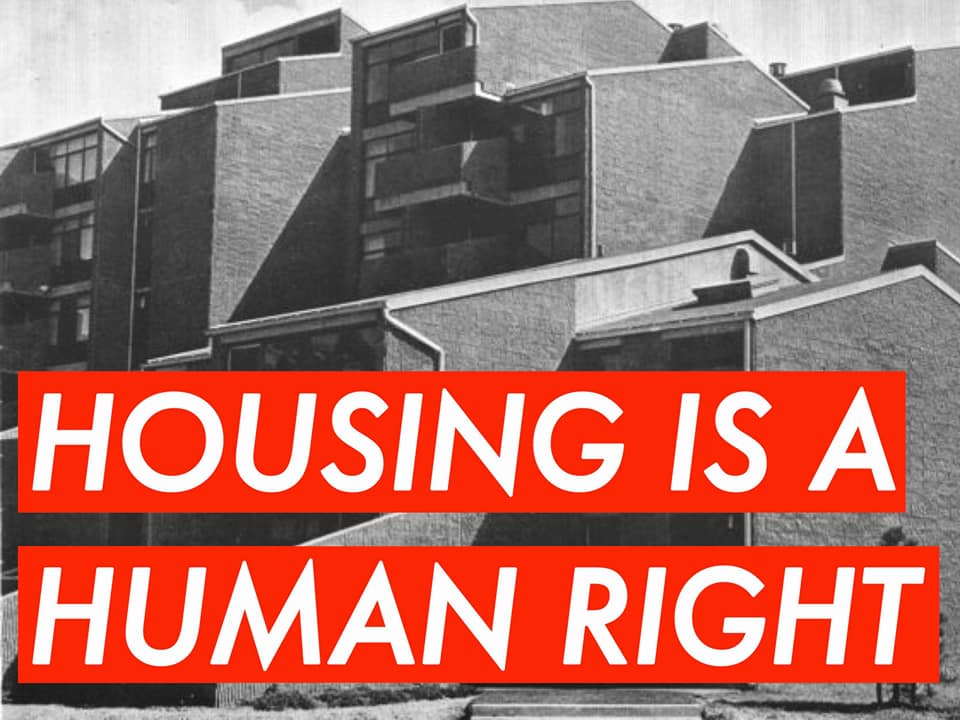 In early September, the City of Buffalo mailed letters to property owners across the city alerting them of the results of a citywide property tax reassessment. In many neighborhoods, including those still struggling with historic forms of disinvestment, poverty, and racial segregation, residents opened these letters to find their property taxes and property tax rates will increase in the coming year.
For instance, residents on the West Side, where property values have risen dramatically in the last several years as gentrification has settled in, are seeing projected increases in the amount of taxes owed of 200% to 300%. Rising property taxes could force landlords to raise rents, and place poor and working class homeowners and those on fixed incomes at greater risk of foreclosure and displacement.
PUSH Buffalo and members of the Property Tax Coalition are taking action with local residents to stop the negative impacts of the tax reassessment. Below are steps individuals can take to contest their reassessment or mitigate its impact.
We're mobilizing residents to turnout on October 3rd at 65 Niagara Square, Buffalo, NY 14202 in Common Council chambers at City Hall to share stories about how the reassessment could impact them and their communities, and to call on Councilmembers to pass legislation that would provide tax relief to poor and working class residents across the city.
What you can do:
Make sure that the City has correct information about your property:
Go to www.buffalo.oarsystem.com/searchOARS Use the "Street Address" search line to search for your property. Once you find your property, click the "Address" link. Here you will find lots of information about your property. Make sure that all of the information on this page is correct. If something is wrong, contact the City of Buffalo's Assessors office to make the correction: (716) 851-5772
Apply for tax exemptions:
Many people are eligible for  tax exemptions. Almost everyone is eligible for the basic STAR exemption. Seniors eligible for a larger STAR exemption. Veterans and people who are disabled may be eligible for additional exemptions. To find out more about exemptions and how to apply, contact the City of Buffalo's Tax Exemptions office at (716) 851-4374
For the basic Star and enhanced Star exemptions, you can apply online at www.tax.ny.gov/star
Challenge your assessment:
If you think your new assessment is too high, you can contest your assessment. Challenging your assessment may result in your assessment being lowered. Contact the Assessor's office at (716) 851-5772 ASAP to begin the process.
You can also contact your Common Council Representative and ask them to help you navigate the process. You can find your Common Council Representative's contact information at http://buffalony.gov/387/Common-Council-Members
The deadline to apply for the informal review session is no later than October 9th, so don't delay.
Support a City-Wide policy:
Right now, advocates in Buffalo, including People United for Sustainable Housing (PUSH) Buffalo and the Buffalo Property Tax Coalition, are working on a policy that would exempt low-income individuals from a tax increase if their property value rose significantly since their last assessment. This exemption would keep taxes affordable for those homeowners, allowing them to continue living in their homes. This exemption needs to be approved by both the Buffalo Common Council and the NYS legislature.
We want to hear from ALL residents about the potential impact the tax reassessment will have on their lives and communities. Share your worries and concerns with us and join us as we stand up for the rights of vulnerable residents in Buffalo.
If you would like to support this effort or have questions, please contact John Washington (Co-director of Organizing) at 716-704-8843 or by email at john@pushbuffalo.org
We want to hear from you!