By Geo Hernandez and Katherine Nadeau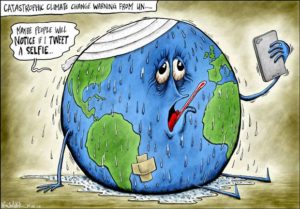 Climate change is already thrashing New York's communities. Superstorm Sandy damaged nearly 100,000 buildings. Four thousand New Yorkers die every year from air pollution-related illnesses and heat waves are becoming more frequent and more deadly.
Despite living in different parts of the state, we both have firsthand experience with the damage that climate change has done to our communities. Katherine works at Catskill Mountainkeeper, which represents the Catskill Mountains and region — an area that over the past few years has seen an increase in power outages, flooding, and damage to homes and property as a result of our changing climate. And for Geo, who grew up in the South Bronx and now lives in Buffalo, climate change and environmental racism have always been a part of her existence, even before she understood the real depth of damage they've caused in her communities.