Last month, PUSH Buffalo participated in the U.S. Water Alliance's One Water Summit in Austin, Texas. The theme of the Summit was "One Water, One Future" and brought in people from across the country who work in many different sectors to talk about taking a holistic approach to water management. Members of the U.S. Water Alliance include water providers, public officials, business leaders, agricultural interests, environmental organizations, community leaders, policy organizations, and more.
PUSH's Executive Director, Rahwa Ghirmatzion, and Community Energy Specialist, Laura Evans, arrived at the Summit one day early to participate in the U.S. Water Alliance's Water Equity Task Force learning exchange. PUSH is a part of the Water Equity Buffalo Delegation along with delegations from six other cities: Cleveland, Ohio; Atlanta, Georgia; Louisville, Kentucky; Pittsburg, Pennsylvania; Camden, New Jersey; and Milwaukee, Wisconsin.
The Buffalo Water Equity Team includes members from the Buffalo Sewer Authority, PUSH Buffalo, Community Foundation of Greater Buffalo, Buffalo Water Board, Catholic Charities, and Groundworks Buffalo. Earlier this year, the Buffalo Water Equity Team completed its Water Equity Roadmap for Buffalo.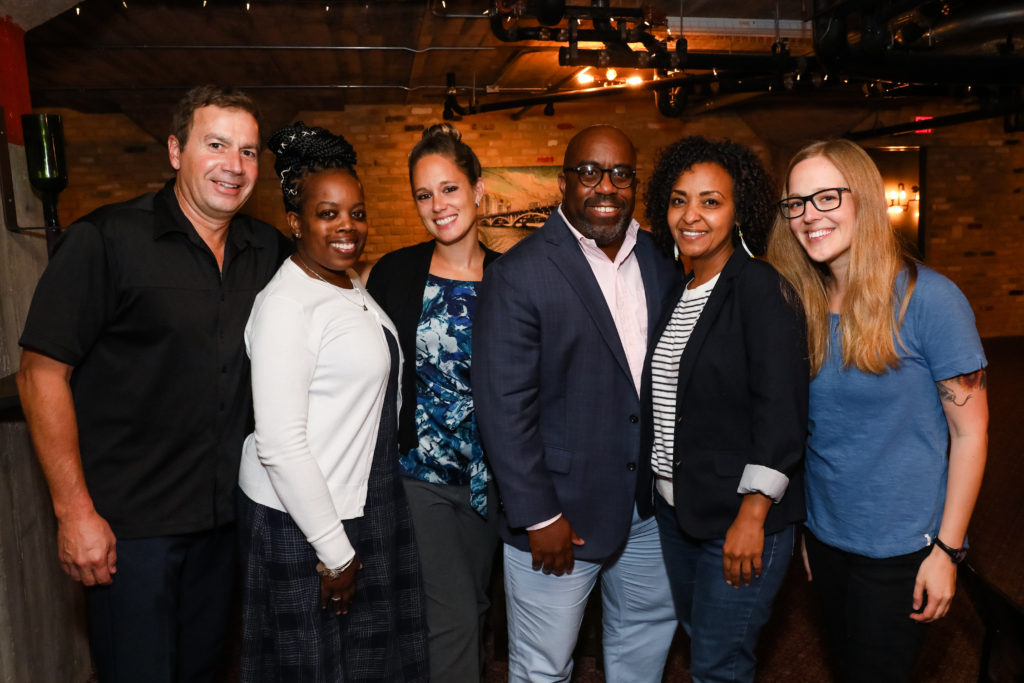 Now that the Water Equity Roadmap is complete, the Buffalo Water Equity Team has been working together to create a Residential Affordable Water Program for City of Buffalo residents who need assistance with their water bill. Based on that work, on the first day of the Summit, Rahwa co-facilitated a dialogue on how community leaders are partnering for equitable water rate design. On the last day of the Summit, Rahwa spoke on a panel titled "Striking a Balance: Preserving Affordability, Investing in Water Infrastructure"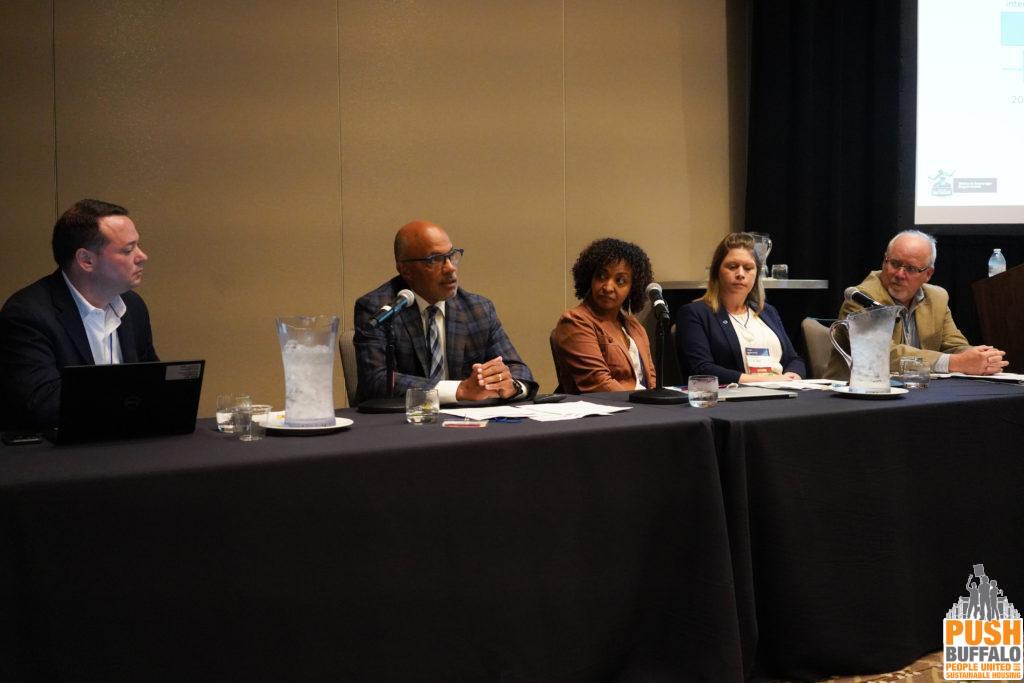 While at the One Water Summit, Rahwa and Laura connected with the Pisces Foundation, who supports PUSH's work as part of their Urban Water Initiative along with the Funders Network on behalf of the JPB Foundation. Our PUSH Blue program assists the City of Buffalo in improving water quality in the Great Lakes region by combating combined sewer overflows through implementation of smart water initiatives, specifically with training and demonstrations of green infrastructure as a smart, efficient, holistic, and community-based approach.