The PUSH Buffalo Organizing Team kicked off 2019 by building power through its second annual Street Team and Youth Action Team Academy, which took place every Saturday from 10:00am to 5:00pm in the School 77 gymnasium during the month of March.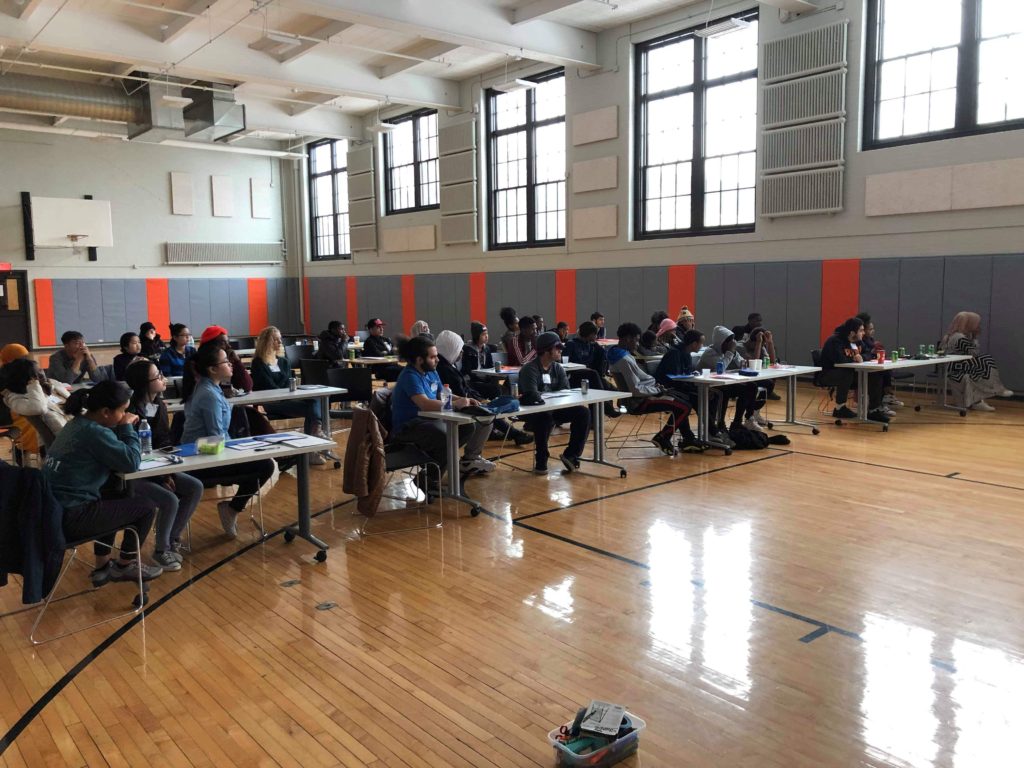 The purpose of the Street Team is to organize young people living in frontline communities who are directly impacted by institutional and systemic oppression to build relationships and develop community leaders. The Youth Action Team is a team of youth leaders who speak directly to the issues that impact their lives on a daily basis, including transportation and education.
The Academy helped the PUSH Organizing Team find new Street and Youth Action Team members while educating and training everyone who participated. In order to attend the Academy, each person applied and had an interview. PUSH interviewed 72 people, invited 50 people to attend the Academy, and 42 attended all four days. At the end of the Academy, the Organizing Team chose four Street Team members and three Youth Action Team members to continue working directly for PUSH Buffalo. Stay tuned for an upcoming blog post that introduces each of the Street Team and Youth Action Team members!
The Street Team began in 2017 under the leadership of PUSH Field Organizing Manager Christian Parra. He had recently started volunteering for PUSH and then joined PUSH staff as an Organizer. As he canvassed the neighborhood, he noticed that the community was oppressed, but he could not break the language barrier between him and the immigrant and refugee communities who had resettled in Buffalo from all over the world. There are over 100 languages spoken on the West Side. He hired and trained four immigrant/refugee college students to canvas with him for a month, and the success of that month led him to creating the first Street Team Academy and hiring a four-person Street Team year-round.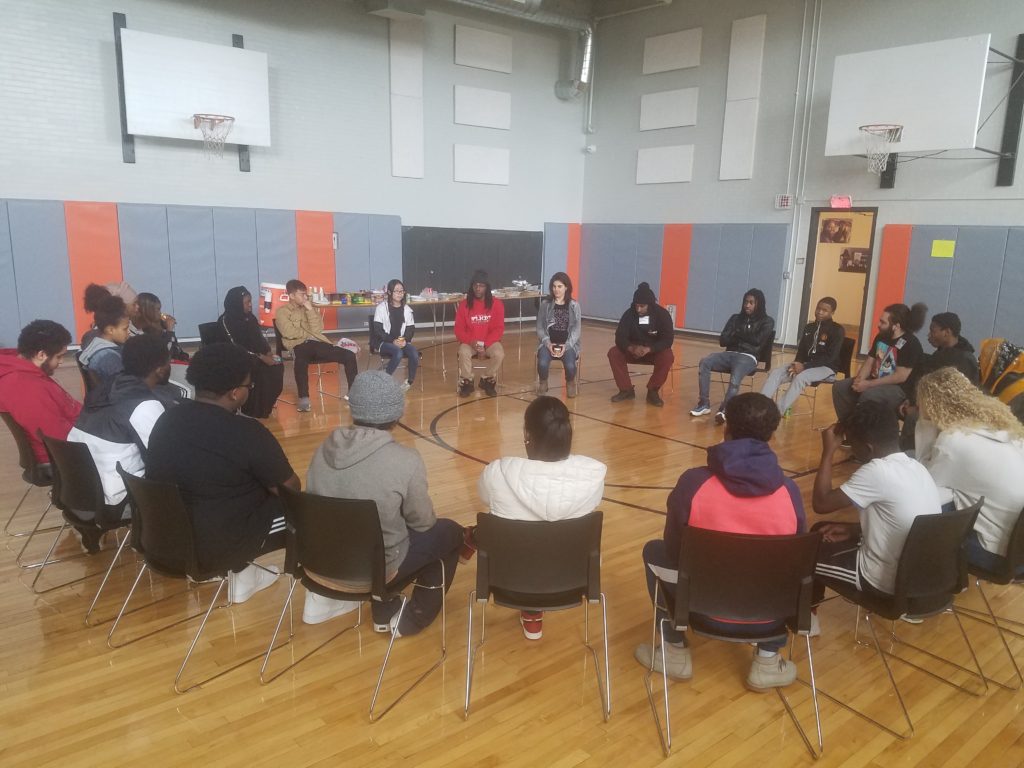 Here is the list of Street Team Academy topics:
Day 1:
History of PUSH Buffalo

: Lou DeJesus of PUSH Green talked about PUSH's 14-year history.

How to Conduct 1-on-1's

: during each day for lunch, participants ate with someone they did not know to practice building relationships with new people.

Self Interest

: finding each person's purpose and passion for building community power and doing social justice work through self-reflection.

Identifying Different Personalities

Reflections
Day 2
Relationship Building and Power

: how we hold relationships, how to organize money and power, and how to conduct agitations to move people in the direction of their self-interest.

Gender Caucus

: participants broke out into groups based on gender (male, female, queer) and had space to talk about gender-specific experiences and issues.

Base Building and Propositions

: explaining how to build a base in your community through recruitments (ask people to come to events) and propositions (ask people to take real roles in your work).

Reflections
Day 3
Neoliberalism

: history/herstory/theirstory of the last 400 years, by having participants act out different periods of time to show how the system has been built to oppress people of color.

Popular Education

: Community Health Worker Network of Buffalo exercises on listening skills and then the different community roles, how they work together, and where each person fits.

Dominant Narratives

: learning how dominant narratives hold us back from building power in our community, and how to break those barriers.

Gentrification

: learning how a new class comes into a community because of new development that doesn't include that community, which displaces people because they are priced out. (around 45 minutes)

Reflections
Day 4:
How the City of Buffalo Operates

: participants played different roles in the City Chambers around affordable housing (mayor, Common Council, Office of Strategic Planning, PUSH Buffalo, and others)

Campaign Breakouts

(Transit, Education, Housing, and Climate Justice): the Youth Action Team focused on public transportation with Buffalo Transit Riders United (BTRU) and education, while the Street Team also looked at PUSH's housing and climate justice campaigns.

Banks

: role playing to learn about community benefit agreements (CBAs) and how the bank system has red-lined our communities and caused incredible suffering.
NYRenews: learned about the Climate and Community Protection Act and how it would bring over $7 billion to frontline communities to build a new green, just economy.

Reflections
The Academy is over, but Christian and the rest of the PUSH Buffalo Organizing Team are just getting started 2019 work. Next week, 100 people from PUSH Buffalo, including the Street Team and Youth Action Team, are headed to Washington DC for the People's Action 2019 Convention.
Now it's game day. It's time for the Street Team to go out. The team is getting prepared to hit our goals and build power in this community that is unstoppable. ~Christian Parra