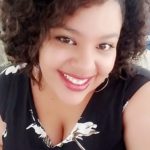 Board Chair
Community Leader, Licensed Master Social Worker at Best Self Behavioral Health
Nicolalita Rodriguez is a Licensed Master Social Worker currently working as a Mental Health Therapist for children and families in Buffalo Public Schools, as well as in clinical office settings on the westside of buffalo through BestSelf Behavioral Health. She became a PUSH member while completing her graduate internship at PUSH where her work alongside the organizing team and in the GSNC afforded her opportunities and platforms to speak up about the intersectionality our current systems ignore and how this creates health inequity and an overall poor quality of life for our communities. Nicolalita has a long personal and professional background and passion working with and advocating for underserved populations, in particular, our youth. Nicolalita became a board member in 2016 chairing the Board Development Committee and co-chairing the Racial Justice Committee. Most recently, she was re-elected as Co-Chair of the Board of Directors. Nicolalita has also been known for her love of dance and Zumba! She has used this passion to bring together PUSH staff and community members and regularly organizes Zumbathon fundraisers as a way to celebrate culture, wellness, and healing through dance and movement.
Secretary
Community Leader, UB Urban Studies Professor
Carl Nightingale teaches at UB about cities and how to make them fairer and more just for all those who live in them. He has volunteered for PUSH since the early years, running a film series and working on the Green Development Zone web site, as well as on fundraising. As a board member, he would like to continue to connect PUSH with new resources for organizing and real power.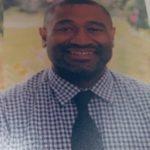 Treasurer
Community Leader, Director of Inclusivity and Community Building at Nichols School
Since 2010 Ramone Alexander has served as project director of University at Buffalo's (UB) Liberty Partnerships Program, a statewide initiative aimed to decrease the drop rate of high school students in New York State. Allowing students the freedom to discover their passion, self worth and gifts to share with others is the common thread, which drives the work. A graduate of Columbia University and the University at Buffalo School of Medicine, in his current role Ramone has been able to channel his passion for equity in education, closing opportunity gaps and serving underrepresented youth. Ramone lives in Buffalo with his 15-year-old daughter, Asia. At home Asia is usually acting as judge and sampler of Ramone's amateur culinary creations. A self-professed "foodie", Ramone hopes to one day pursue formal training and attend culinary school.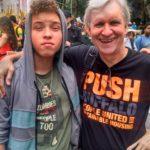 Community Leader, Co-Counseling Teacher, Burning Books Staff, Empowerment and Self Esteem Coach
I love working with PUSH and have been serving on the board since 2009.  I got to know Aaron Bartley when he was working with MAP, down the street from where I lived.  I am a lifelong resident of WNY and started as an activist in the late 60's protesting the Viet Nam War while I earned my BA and Teaching Certification for teaching Science in NYS.  Later I fought alongside other residents to save the trees in Zoar Valley from loggers, fought to ban fracking in NYS, worked with the PUSH community to hold National Fuel Accountable, worked as director of a local MOVEON.ORG group to help end the Iraq War, and campaigned for many local candidates, including Jen Mecozzi for school board.  These are among the battles the people won.  There have been losses as well and many more battles to fight.  The work needed calls for action from all of us who care for our community and all of humanity.   I am very involved along with my son Nate with Nekanehsakt, activists working with Native people to protect the Earth and water and promoting understanding of Native issues.  I am a teacher of Co-Counseling and a member of United To End Racism.   I am currently serving on the Board Development Committee and I am excited to continue the vital work we do at PUSH.  We are an inclusive community, working in an organized and strategic way to bring power back to everyone in our communities and to realize goals of freedom and equality for all.  It's such a great privilege to work with such an amazing community.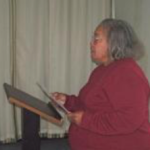 Felicita has been a PUSH member since 2012 and has been on the board since 2013. She is interested in joining the Board of Directors so she can get to know the Board members and understand who she is working with as a PUSH member. Felicita has seen a lot of progress and wants to see how she can help more people. Her favorite thing about PUSH is that it is a group interested in the community. Felicita has been on many other Boards and held many officer positions on these boards.  She hopes to bring these skills and experience to the serve on PUSH's Board.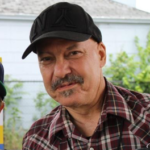 Bob Jahnke is a West Side resident and long-time activist on the PUSH Community Development Committee as well as many other organizations in the city. He brings his management, math, and engineering skills to the Board Finance Committee and his experience as a PUSH tenant to the question of better representation of tenants in the organization. Bob also also heavily involved with the Energy Democracy Committee and is a founding member of PUSH Silver.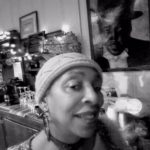 Community Leader, Artist, BSMA
Shirley J. Sarmiento has a Master of Arts she spent her entire life as a activist, organizer, builder of institutions and artist. Started her own artistic company "Urban Arts, Inc. out of the need to advocate for myself and other Africans up coming artist. She brims with creative ideas for fundraising at PUSH. She is also excited about creating channels of communication for between Board and the broader community, and her experience organizing a powerful Residents' Association.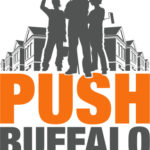 Youth Manager, Buffalo Center for Arts and Technology (BCAT)
DaVon is a life long Buffalo resident and Youth Coordinator at Buffalo Center for Arts and Technology. He brings his background in working with youth to the PUSH Buffalo Board of Directors.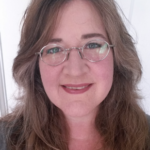 Heidi I. Jones is an attorney and consultant who supports small business owners, nonprofit leaders, and individuals growing and changing while also recognizing and tackling challenges. In 2004, she helped found a community development nonprofit organization in her hometown of Blossburg, Pennsylvania, which has drawn approximately $1 million in grants to the community of 1,500 people over 14 years while increasing community connections with local businesses and nature. Heidi was appointed to the PUSH board in April 2018 and is an active member of the finance committee which provides oversight to the complex financial situation of the six related organizations. She and her wife Dianne Britain co-own The Intersection, a tiny coffee shop at Allen and Elmwood, are active with the Buffalo Infringement Festival, and own Pussywillow Gallery, an occasional art gallery and event space.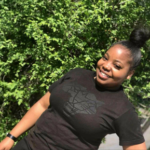 Community Leader, Student, Personal Care Aide
College student and also works as a Personal Care Aide at Allwel Nursing Agency. For the past few months she has been attending PUSH buffalo events and has participated in numerous activities at the center.  She has always been a person that loves to help others especially young people, like herself, which has led to her interest in becoming part of the board . As part of the board her aim is to reach out to the young people in her community and to regenerate ideas that will attract more young people to the center and not only the center but to PUSH , and most of all to let their voices be heard. Rigena Allen was born and  raised in Jamaica but currently reside in Buffalo with my family.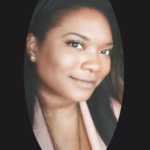 Nakia Hock was born and lived on the island of Antigua and Barbuda in the Caribbean Sea with her grandmother Nakia Hock the age of 9 when her parents were finally able to have her emigrate to the United States to reunite with them. She is the first in her family to graduate from high school and is currently pursuing a degree in accounting.
Nakia showed interest in helping others by volunteering with organizations at an early age and has continuously made that a part of her lifestyle. In addition to her numerous volunteer efforts, Nakia is a former employee and current member of PUSH Buffalo, Inc. Nakia served PUSH in her role as Senior Finance Administrator and towards the end of her time with PUSH, as Accounting Manager.
Although Nakia decided to term her employment with PUSH, her heart is still with the organization and the people it serves. She believes in PUSH's mission and running as a board member, her wants are to learn from the unified current board members and help to empower others through PUSH's work to build a sustainable future.