At PUSH we mobilize residents to create strong neighborhoods with quality, affordable housing, expand local hiring opportunities, and to advance economic justice in Buffalo.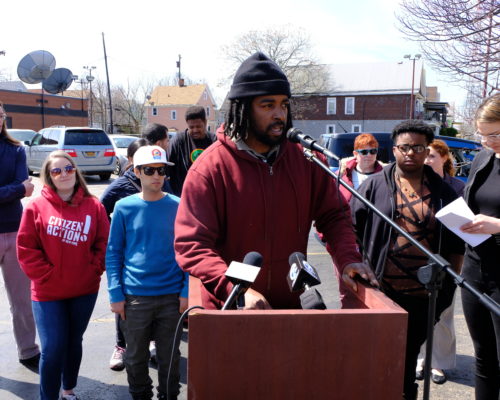 Major public sector procurement opportunity risks ignoring best practices and setting a precedent for extractive, unsustainable renewable energy development models in our region Local anchor institutions, led by
There are no upcoming events at this time.
2018 was an amazing year of transition for PUSH Buffalo, and we have so much to be grateful for.
Completed construction and moved into our new home and community hub at School 77.

Developed New York State's first 100% affordable 65-kw community solar system on the roof of School 77.

The PUSH Street Team canvassed the entire 14213 zip code, hitting over 20,000 doors. Through canvassing and events, we connected with over 700 new community members.

Acquired 6 properties for the Green Development Zone Land Bank, including 3 vacant homes and 3 vacant lots.

Trained 12 youth on green infrastructure and sustainable landscaping during a 12-week summer program.

Trained over 50 people in at least one of a dozen environmental workforce certifications.

Placed 17 people in construction jobs with the PUSH Hiring Hall and/or private employers.

Advocated for social equity and affordability principles to be included in New York State energy policies.

Launched PUSH"s first voter registration and get-out-the-vote campaign. Registered over 100 immigrant and refugee voters and reached out to over 2,000 people.

Continued to change the conversation around anti-displacement, anti-gentrification, and affordable housing in Buffalo. Local developers have begun to make affordable housing commitments for new development.